BRAINSKIP  – THE BEGINNERS GUIDE TO PROTESTS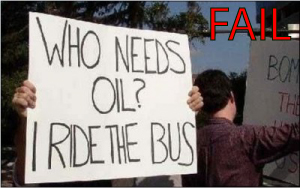 This year has been quite the year for protests across the world, but this week, protesters appeared to up their game. BrainSkip has decided to take a look at the moment that people crack, when they decide that whatever misery they've been enduring has been exceeded by some callous act or cut by a government or a business. Whether it's students protesting fees, fans protesting kick-off times, or one man protesting on behalf of an entire country,  BrainSkip seeks to give advice to those who might be setting out to protest. Hopefully, this might lead to a new generation of protesters who will use the impetus shown this week in relation to college fees and budget cuts to continue one day to protest various atrocities around the world. Or maybe it won't. Here's to protesting against Apathy. If you can be bothered.
CHOOSE CAREFULLY
If you're going to have a violent protest against a Deputy Prime Minister, make sure to pick the deputy prime minister of a country that's not going to retaliate, like Switzerland, or Canada…and not someone who's going to come back at you. Aggressively.
http://www.youtube.com/watch?v=5XTiI1e-wVc&feature=related
DON'T BE AFRAID TO IMPROVISE
The Shoe!
So, you're a journalist in a press conference, and the man who has ordered the "liberation" of your country, which has involved a reckless disregard for life and culture as you know it, thus causing a fracture and schism in your society to the point that utter chaos rules, is standing right in front of you. In your minds eye, you wish you had a weapon of some sort, you are so angry you want to attack this man with everything you have. Unfortunately, weapons aren't allowed in. Your head drops in defeat. And that's when you see it. A shoe. Eureka!!!
http://www.youtube.com/watch?v=1rwxIjQZF98&feature=related
The Tennis Ball
Ok, so you don't want to walk home in bare feet. Well, why not bring a Tennis ball or two to the football match to protest the earlier start time dictated by your national broadcaster, just so a major Tennis Final can be seen. This is why the Swiss stay neutral.
IRISH PROTESTS
There's so many things in Ireland to protest against at the moment, we're not sure where to start.

The IMF have loaned us money, but only on the condition that we don't use it to buy magic beans on the way to the marketplace. Again. Obviously that's an outrageous demand! However, the rather slowmoving protests were slightly affected by the Snow earlier this week.


TANK MAN!!
Ok, so you think you're tough, running around central London, smashing up poor defenceless buildings, surrounded by your mates, and attacking a police force that will be condemned by the media and every liberal wet rag if they even raise a baton to your pretty little gelled heads. But would you go out in the middle of Piccadilly circus and be so hard if there was a tank in front of you, just you alone without a camera in sight….no! didn't think so! Only one man in the history of the world was that hard and according to this documentary, we're not even sure what his name is. All hail Tank Man!!
MOTHER NATURE DOTH PROTEST
There's been a lot of talk of global warming and whether it's a result of human endeavour or just a natural cycle of the earth, but whatever you think, there's something uncanny about the recent bout of nature turning against man, and it's no surprise that Mother Nature has had just about enough of Cruise Ships wandering into the most delicate of eco systems and decides that it might just send this one packing.
RIOT POLICE

– THE GAME
Maybe governments haven't figured out how to distract the youth enough so that they won't take to the streets. If only they could play rioting on their playstation at home.

Wait, they can. Here it is Riot Police, the Game – But it's only for the PC, if only they had made it for the X-Box or Playstation, the streets would be empty.

AND FINALLY…THE FUNNIEST PROTEST AWARD…PROTECT THE GAYS!
Humour has always been one of the best ways to protest, or counter protest, or counter anti protest or …you get where I'm coming from. With a wave of anti-gay protests across America in the past year to counter various legislation proposing equal rights or Civil Partnership, the award for funniest Protest signs has to go to the Gay Community, and here's a montage of some of the best.
My favourites –

"Jesus had two dads, and he turned out alright"
"We can't all marry Liza Mannelli"
"My 2 moms can beat up your 14 wives"
THAT'S IT FOR THIS WEEK, GO FORTH AND PROTEST